Award-winning service team
Our professionally-trained service team follows exact procedures on site to ensure expert results during each scheduled visit. We are your eyes and ears on your property and will relay important information, should it arise.
State-of-the-art-products
During every visit, our team will selectively apply the best fertilizers & weed control products to handle any problem that may arise. Our fertilizers are custom blended with 100% controlled release to ensure over 10 weeks of slowly released nutritional delivery.
Safe for children and pets
Our services are designed to provide you a thick, green, weed-free lawn which will help eliminate soil erosion, water run-off, and over time, will require less water and weed control. All of our treatment products are EPA safe for children and pets.
Our #1 goal is to provide you unmatched results. And we stand behind that! Because we put our name behind your lawn, we will do whatever it takes to keep it looking great and healthy. We guarantee our services 100%.
Season-long lawn improvement
Spring thru Autumn, our program is scientifically designed to help your lawn flourish. Thats why we apply specific lawn fertilizer and weed control treatments at scheduled intervals to ensure the best seasonal results. Plus, our experts will keep you on track during every service, leaving notes & additional recommendations that will further improve your lawn.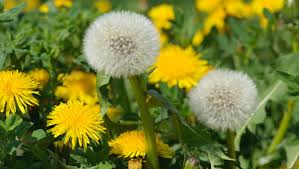 Our professional fertilization programs are the first step to a healthy lawn
Custom fertilization programs
We'll start with a detailed analysis of your lawn to identify soil structure, grass type, sun/shade exposure, mowing/watering schedules, and problem areas. From there we custom-tailor a fertilization program to meet the changing demands of your lawn at scheduled intervals during the season. 

Lawn Fertilization Links
Lawn fertilizer program
" Very knowledgeable, will use again without hesitation! "
- Sam M , Plymouth, MN
HomeAdvisor Testimonial

" These guys were great, I recommend them to anyone! "
- Greg L , Maple Grove, MN
HomeAdvisor Testimonial
Get a detailed outline of our prices and terms of service. It only takes 60 seconds and we'll have you scheduled for service today!
Privacy Policy
We will never share your info.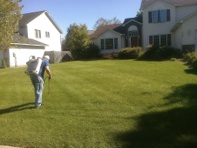 Copyright © SeasonGreen. All rights reserved.
NORTHWEST
Golden Valley
Robbinsdale
Crystal
New Hope
WEST
Plymouth
Maple Grove
Minnetonka
Eden Prairie
Wayzata
SOUTH
St Louis Park
Minneapolis
Richfield
Edina
Hopkins
NORTH
Champlin
Brooklyn Park
Brooklyn Center
Blaine
Coon Rapids
Call us today: (612) 310-8995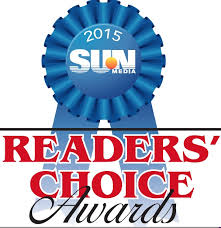 Custom-tailored program
Targeted weed treatments
Fertilizer services at scheduled intervals
Crabgrass prevention & control
100% guarantee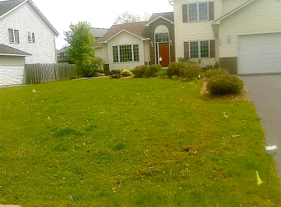 Our fertilizer program will improve your lawn now and throughout the season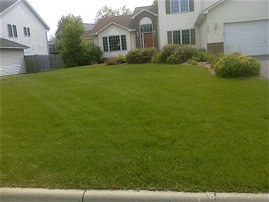 Lawn Fertilization - Granular
Pre-emergent Weed Control
Professional Lawn Analysis

Custom-tailored programs always include
• A professional lawn analysis to tailor a program to meet your lawn's specific needs
• Lawn services at scheduled intervals during the season
• Granular lawn fertilizers with slow-release technology
• Targeted weed control
• The SeasonGreen lawn guarantee
We achieve the results you want
Our Healthy Lawn Program® includes fertilization and weed control as well as sidewalk and driveway treatments. For the healthiest lawn possible we offer our Signature Lawn Program® that combines lawn aeration and overseeding to provide the thickest turf and best color. And for your best looking property, our Signature Lawn Plus® includes landscape bed treatments throughout the season.